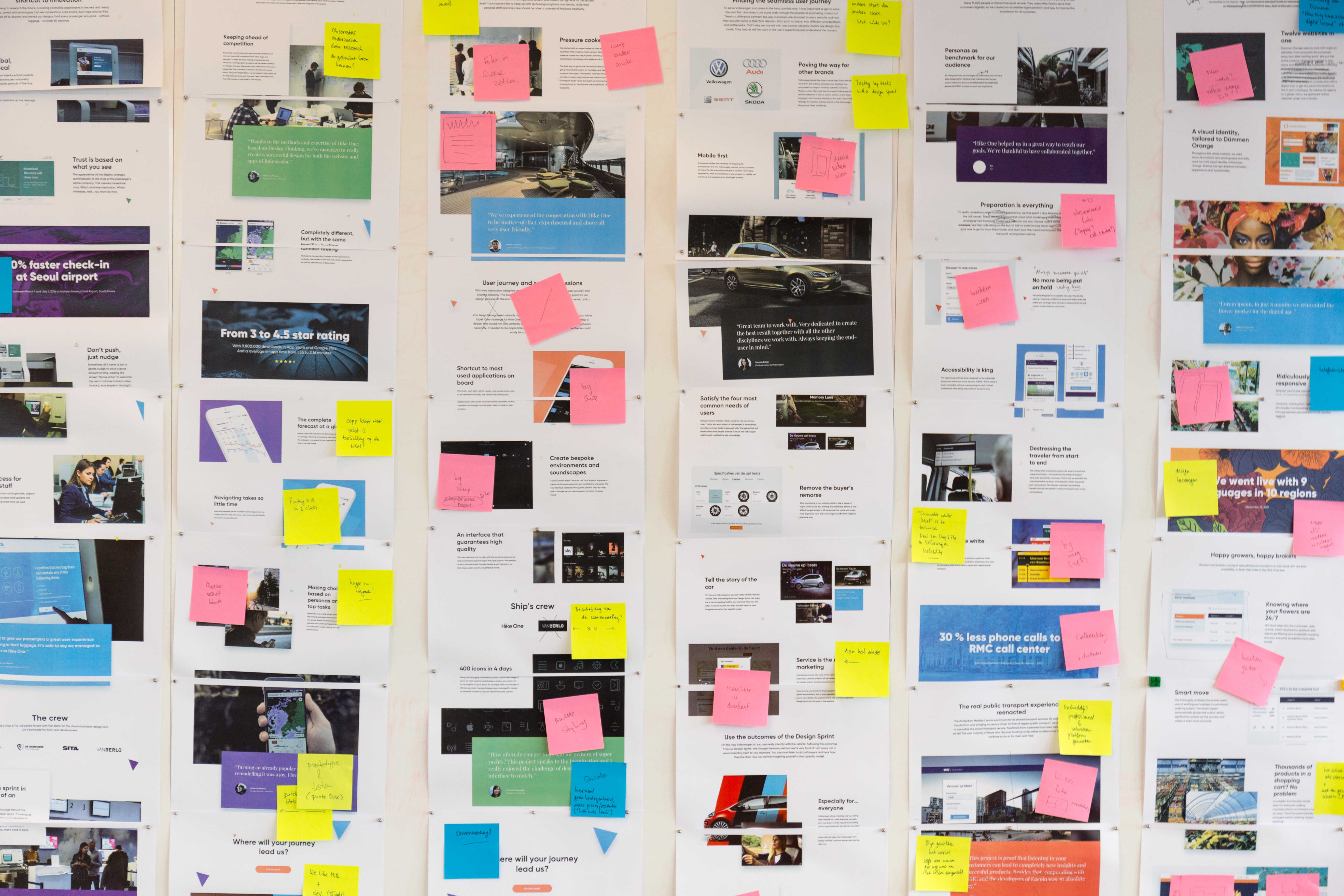 Rediscovering and redefining the story of a design agency.
Interaction design, Strategy
2017

www.hike.one
The design agency I worked at, was rapidly growing and evolving. The founders felt that the brand name and website no longer reflected everything the company has to offer. They needed to tell a different story, while staying true to our identity as a team. This is why we wanted to make a shift towards a new visual style, accompanied by a new name. My role was to create interaction designs that would fit with our audiences, keeping in mind their customer journey and touch points with our brand.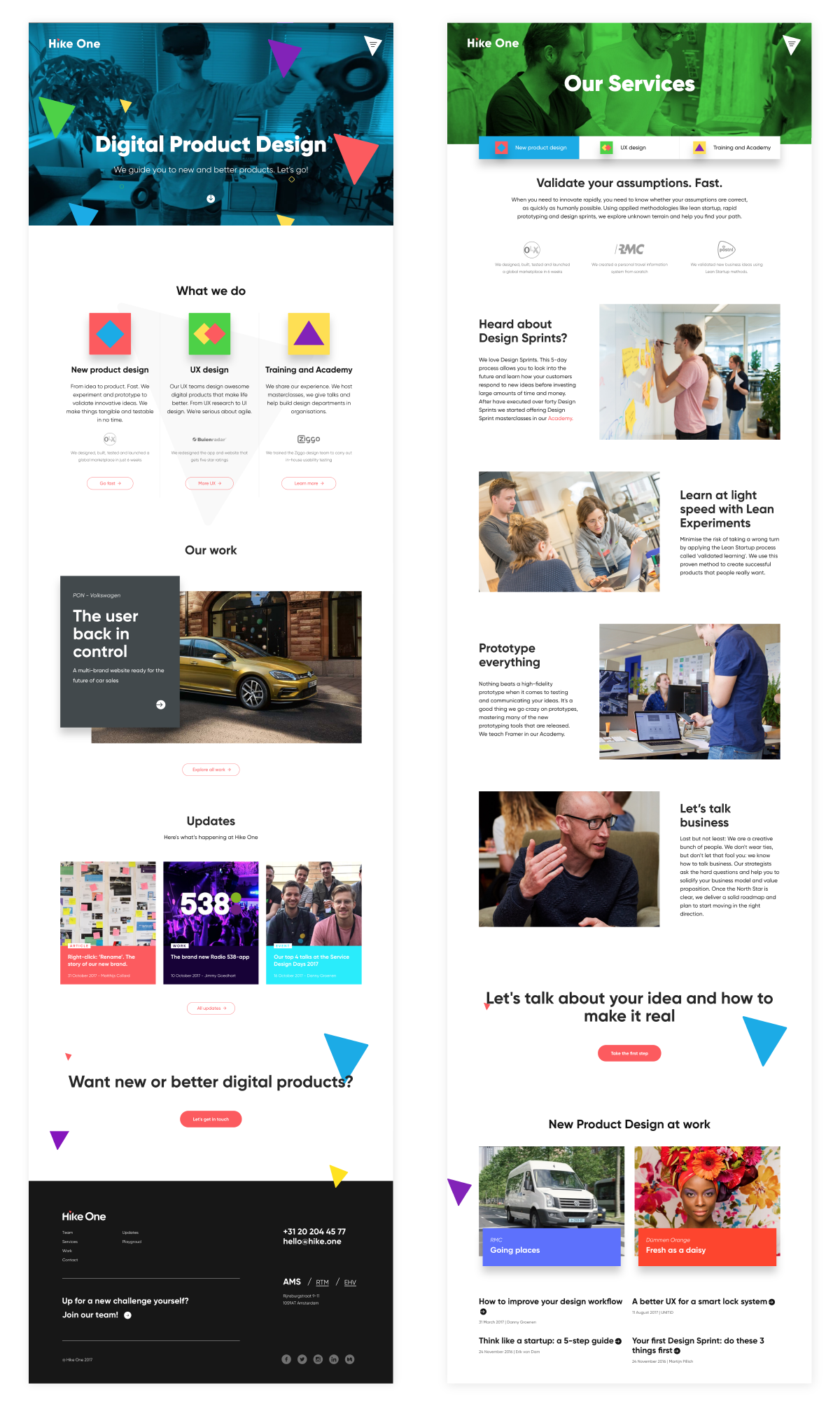 Project context and process
I was asked to kick-off the project with a workshop for the stakeholders. I listed the information we needed to know and built a workshop around it. We started the workshop by writing down the top 3 audiences. For each audience, I asked the stakeholders to describe them. Together, we made 3 quick personas within 15 minutes (that we would refine later with user research). Next, we took one of these personas and created a user journey for the current situation. The journey was divided into actions, questions, happy moments, pain points and opportunities. After that, we did the same for a future scenario with our new brand. We listed things that could help us transition from the current journey to the future (ideal) journey. This workshop helped identify what we wanted each page on our new website to communicate.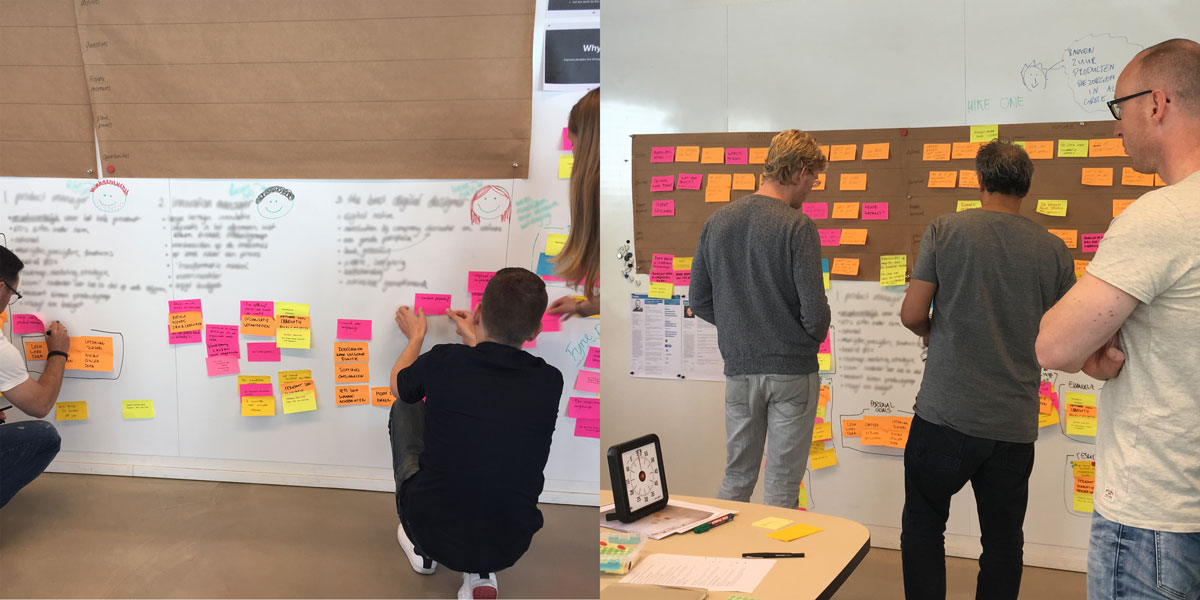 Together with a copywriter, visual designers and developers we started exploring and (re)defining the story. We created layouts for the pages, a completely new brand identity and cool micro-animations and parallax effects to add a finishing touch. Want to see it live? Have a look at www.hike.one!